Our golfer duo, Sean Cummings (Y9) and Anson Tam (Y9) have participated in the annual Hong Kong Golf Association tournament🏌. They competed against other secondary schools in Hong Kong.
The competition was held on 17th May 2021 under boiling heat!🔥, and it is important to note that Anson Tam was playing up an age group. The duo finished as 2nd runners-up in the B grade NETT competition with a final score of 55. Keep up the great work👊👊!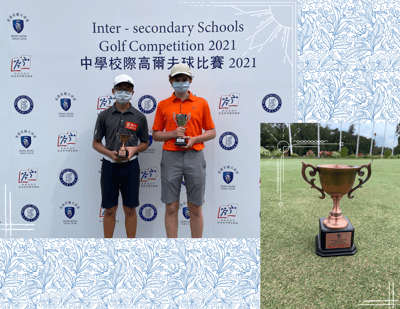 At YCIS, we strive to promote holistic development for our students and this includes participating in varieties of activities to enhance your mind or body, click to know more about our co-curricular activities. To learn more, join our Information Sessions now!