Congratulations to our Year 7 and Year 9 mathematicians! In the autumn round of an overseas competition "Mathematics without Borders International Tournament".
🥈Rayson SU (7E) won the Silver Award, and 🥉Anthony Liu (9E) won the Bronze Award! Thumbs up to our brilliant students who participated, too: Carston Lam (7C), Lee Yi En (7C), Mickey Chen (7D), Xiong Hangzhi (7D), Wu Elle Maria Jieyu (7E) and Ranveli Wong (7F).
As an international Mathematics competition, 18,700 students from 18 countries participated in the autumn round. We are proud of our young mathematicians who stand out from the rest. Good job, guys!💪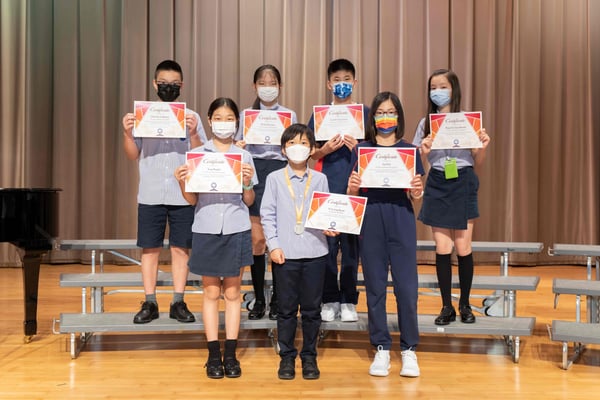 Established in Hong Kong since 1932, YCIS has profound experience in education development. Our Learning Communities suggests cross-curricular learning, where students are encouraged to creatively and holistically explore different fields of knowledge. Check out our Information Sessions to learn more!