Congratulations to Rayson Su Y7 on achieving 2nd place🥈 in the Mathematics Without Borders 🌐- Eighth International Tournament (Winter Round❄️).
As an international mathematics competition🌐, approximately 17,000 students from 4 different regions and continents (Eastern Europe, Middle East, Asia, Australia) took part in the winter round. 🌎🌍🌏
We are proud of our young mathematician who did an exceptional job once again. Keep up the good work.👏👍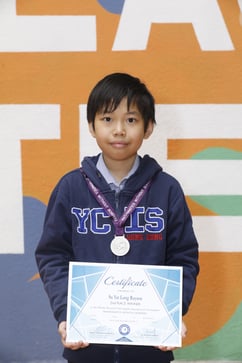 Established in Hong Kong in 1932, YCIS has profound experience in education development. Our Learning Communities suggests cross-curricular learning, where students are encouraged to creatively and holistically explore different fields of knowledge. Check out our Information Sessions to learn more!